Although the final house was going to be a small ranch with a large two story addition, the owners did not want a two-box appearance. The goal was to design the house in such a way that the addition and the existing house are part of one successful composition.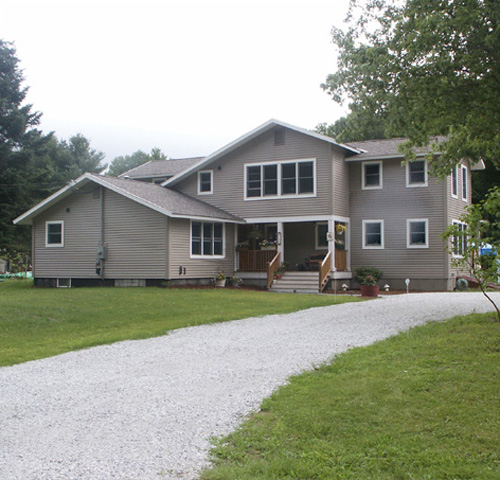 The original house was a 1000 square foot, two bedroom ranch that had been in the owner's family for many years. The addition added 2000 square feet, including a kitchen, dining and family rooms, and three bedrooms.
The new entrance is in the existing location, but the second floor addition provides a covered porch and a much stronger sense of arrival than the original concrete stoop. New stairs to the second floor and formal dining room away from the family room and living room areas.